Monday, October 22, 2018 - 2:00pm
Amado Recital Hall (Irvine 110), University of Pennsylvania, Philadelphia, PA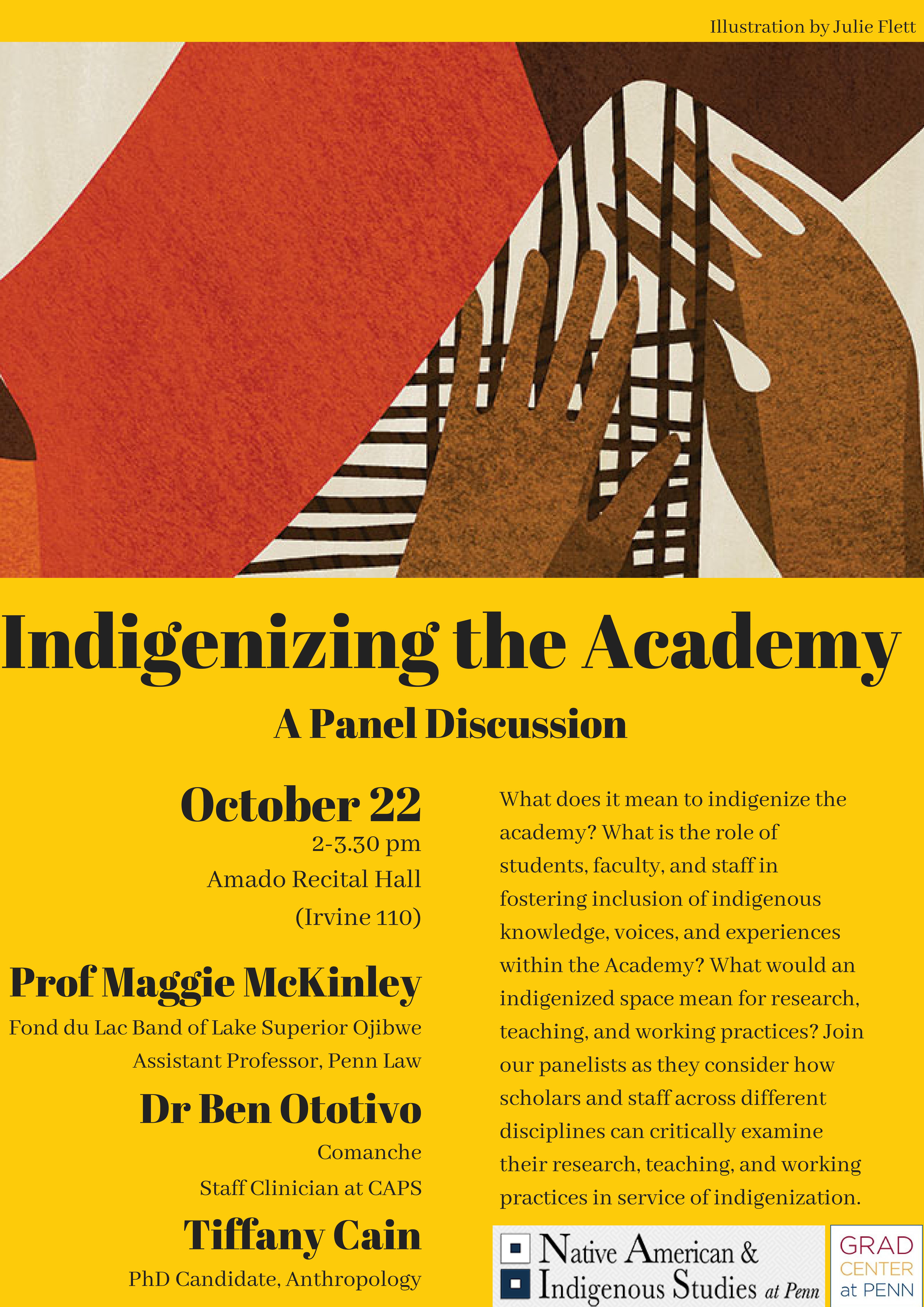 Indigenizing the Academy: A Panel Discussion

- Maggie McKinley, J.D. (Fond du Lac Band of Lake Superior Ojibwe), Assistant Professor, Penn Law
- Dr. Ben Ototivo (Comanche), Staff Clinician at CAPS
- Tiffany Cain, PhD Candidate in Anthropology

What does it mean to indigenize the academy? What is the role of students, faculty, and staff in fostering inclusion of indigenous knowledge, voices, and experiences within the Academy? What would an indigenized space mean for research, teaching, and working practices? Join our panelists as they consider how scholars and staff across different disciplines can critically examine their research, teaching, and working practices in service of indigenization.
Sponsored by the Grad Center at Penn and by Native American and Indigenous Studies at Penn.