Monday, November 14, 2016 - 6:00pm
University of Pennsylvania Museum of Archaeology and Anthropology
3260 South Street
Philadelphia, Pennsylvania 19104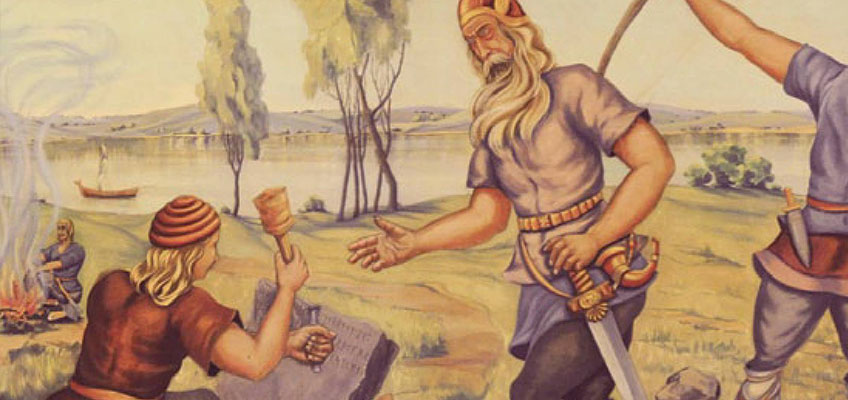 Vikings, Pioneers and Natives: The Kensington Rune Stone and the Contested History of the American Midwest
Dr. Henrik Williams, linguist of Scandinavian languages at the University of Uppsala, will be joined by Dr. David Krueger, Dr. Brian Daniels (Penn Cultural Heritage Center) and Dr. Ada Kuskowski (Department of History) to explore the materiality, text, and cultural legacy of the Kensington Rune Stone. Found in 1898 by a Swedish immigrant farmer in Minnesota, the stone is inscribed with a message in runic, which told of the voyage and massacre of a group of Christian Vikings who had travelled to the New World in the 14th century. For more than a century, the Kensington Rune Stone and the myth it inspired has endured in the public imagination despite nearly universal rejection from the scientific community. Why did the Scandinavian communities in the mid-west seize so strongly on the idea of pre-Columbian Viking settlers, and how have ideas about race, religion, and science played out through a single object? A book signing of Dr. Krueger's Myths of the Rune Stone follows.
Free admission. Pre-registration recommended.
For more information, see the Penn Museum Events Calendar.