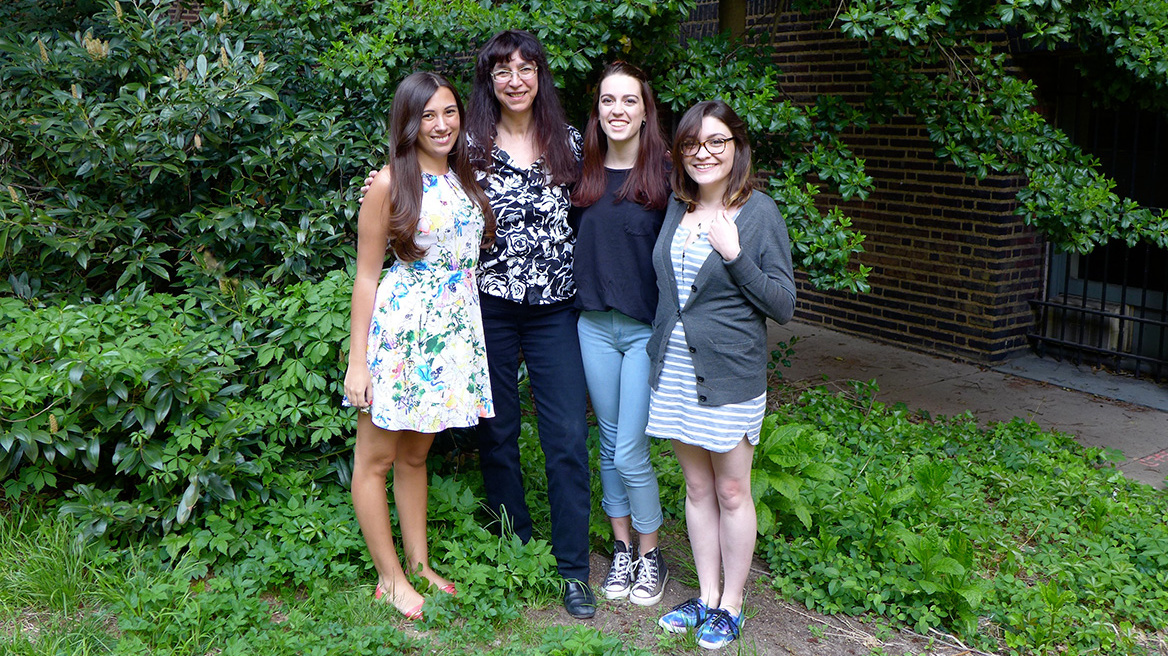 By Christina Cook
Penn Current, May 12, 2016
This May, three members of the Class of 2016, Abigail Graham, Ashley Terry, and Danielle Tiger, became Penn's first students to graduate with the NAIS minor. This academic initiative is directed by Margaret Bruchac, an assistant professor of anthropology in the School of Arts & Sciences and the first Native American faculty member (Abenaki) in the Department of Anthropology. Four more students have registered for the minor, and three NAIS minors have already been accepted for graduate study at Penn. ...
The three graduates agree on the critical importance of the interdisciplinary nature of the discipline.
"What I've learned as an NAIS minor has made me more cautious when assessing the implications of the studies I've been looking at in biological anthropology, which is my main academic focus," says Terry. "It's a field that has an incredibly tumultuous history with regards to Indigenous populations."
Graham, a linguistics major interested in education and intercultural communication, says the NAIS minor enabled her to connect theory to practice in a powerful way. Tiger (Miccosukee), co-chair of Natives at Penn and a biology major with plans to become a physician's assistant in the Indian Health Services, agrees: "The NAIS minor definitely enabled me to take a step back and think, 'OK, what you're actually studying is how to heal a person, not just all these far-removed concepts.'"
"Ashley, Abby, and Dani have an elegance of thought that many students don't develop until they reach graduate school," says Bruchac, who has taught and mentored all three. She attributes this intellectual maturity to the deep engagement with diversity that NAIS requires.
"It forces us to break apart Euro-American categories of learning and reconcile them with Indigenous experiences and ontologies," she says, "ultimately reconfiguring the way we think about knowledge and enabling us to better understand people who come from radically different cultures, and to better contextualize interactions among those cultures."
For the complete arrticle, see Penn Current, May 2016.